About Rene Beekman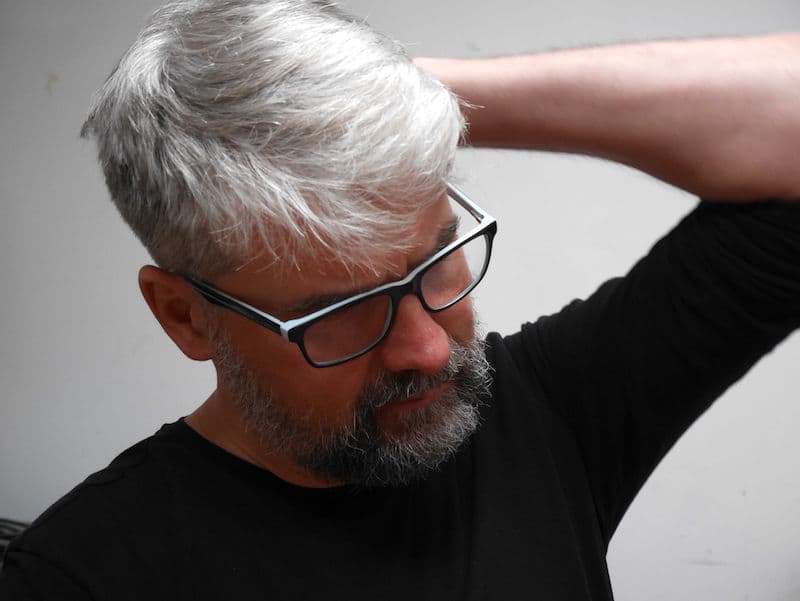 I am a Dutch artist who currently lives and works in Sofia, Bulgaria.
I received a BA in media arts from the AKI (Enschede, the Netherlands) and an MA in philosophy from the Sofia University (Bulgaria).
My works have been shown in locations such as the Stedelijk Museum, Art Amsterdam, Kunst RAI and de IJsbreker in Amsterdam, het Appollohuis in Eindhoven, the Kitchen in New York, and the Städtische Museen Jena among others.
Places I have performed at include Roulette in New York, Paradiso in Amsterdam, V2_ in Rotterdam, iMAL in Brussels and the City Art Gallery in Sofia.
Selected works are distributed by LIMA (Amsterdam) and The Kitchen (New York).
My writing has appeared, among others, in L&B Series of Philosophy of Art and Art Theory, and in Leonardo Digital Reviews.
I have curated exhibitions, including, Hello World (Vaska Emanouilova Gallery, Sofia, 2012), Being Post-Digital (2015, during Design Week 2015, Plovdiv), Friendly little creatures (2016 at the Credo Bonum Gallery in Sofia, at the Contemporary Space Gallery in Varna, and in 2017 at U10 in Belgrade), and Bodies that generate images (The Fridge, Sofia, 2018, solo exhibition of Stefan Donchev).
In 2008, I was a co-founder of the Digital Arts MA Programme at the National Academy of Arts in Sofia, Bulgaria, where I have taught until the summer of 2016.
In 2009 and 2010 I was co-founder, co-organiser and co-curator for DA Fest, a festival for Digital Arts organised by the National Academy of Arts in Sofia. Several years earlier, I co-initiated a similar festival together with Krassimir Terziev that was called xfilm festival. This festival later continued as an occasional series of lectures and screenings of experimental cinema.
In 2017, I established the Post-digital Laboratory at the Red House in Sofia, which included workshops, commissions for new works and an exhibition.
Together with Albena Baeva, we founded Reaktiv, a boutique studio for interactive design, we organised Dorkbot Sofia and Ignite Sofia, and curated the exhibition Friendly Little Creatures (2016, Credo Bonum Gallery, Sofia; Contemporary Space, Varna and U10, Belgrade).
To connect, you can find me on Twitter, LinkedIn, Facebook, and Instagram, or you might want to subscribe to (very infrequent) email updates using this form.
Alignment of Interests*
(* borrowed from Guy Kawasaki)