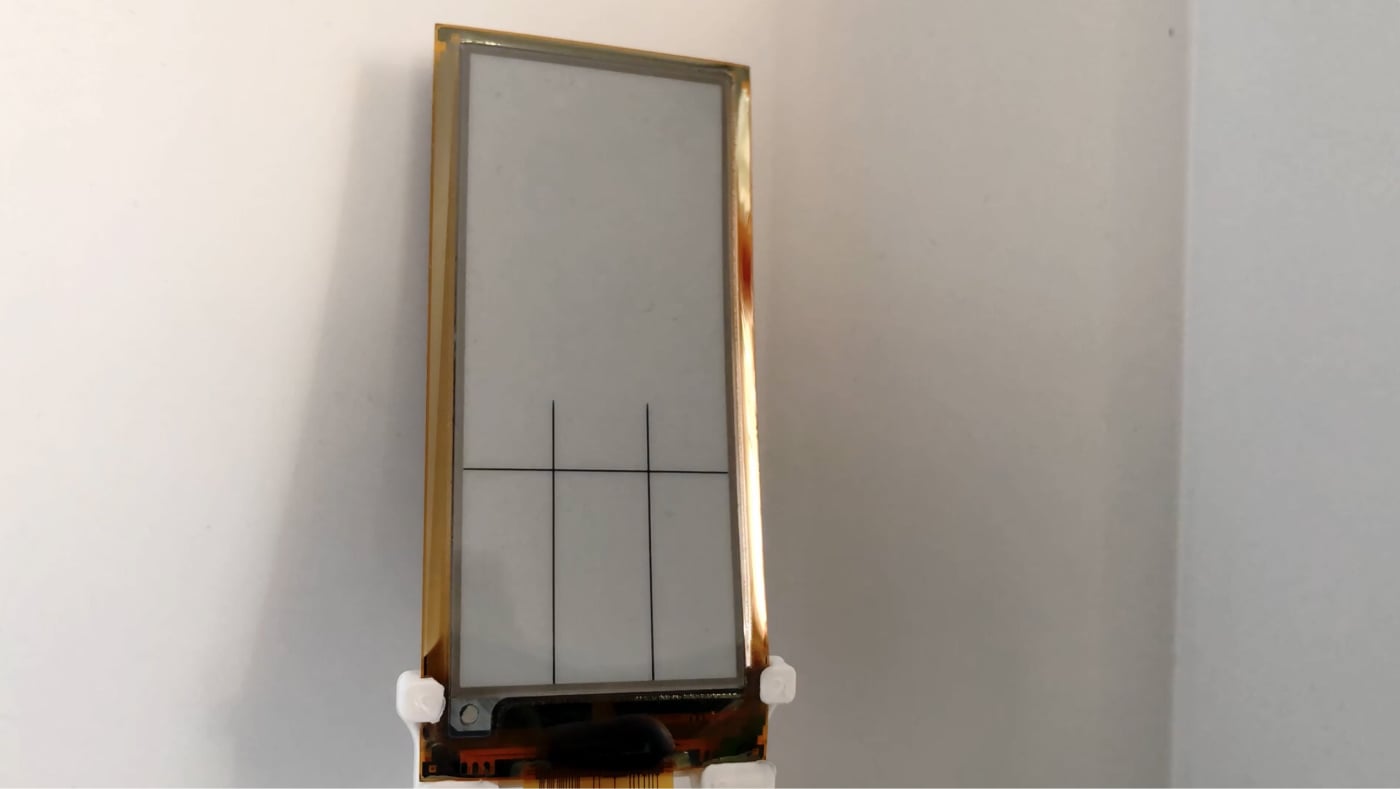 Leaf
2021

Leaf asks questions about our understanding of what is and is not alive, or what can and cannot be alive, and ultimately about life and death. It is about which things around us are we willing to contribute life as a condition to. This work is about the properties of this being-alive, about the associated timescales and objecthood.
Leaf is a herbarium-like box, in which an e-ink screen grows patterns that allude to leaf veins. But it does this at a pace that is well outside the time normally allotted to viewing works of art. The work demands that we change our attitude and expectations, or we will not grasp its aliveness.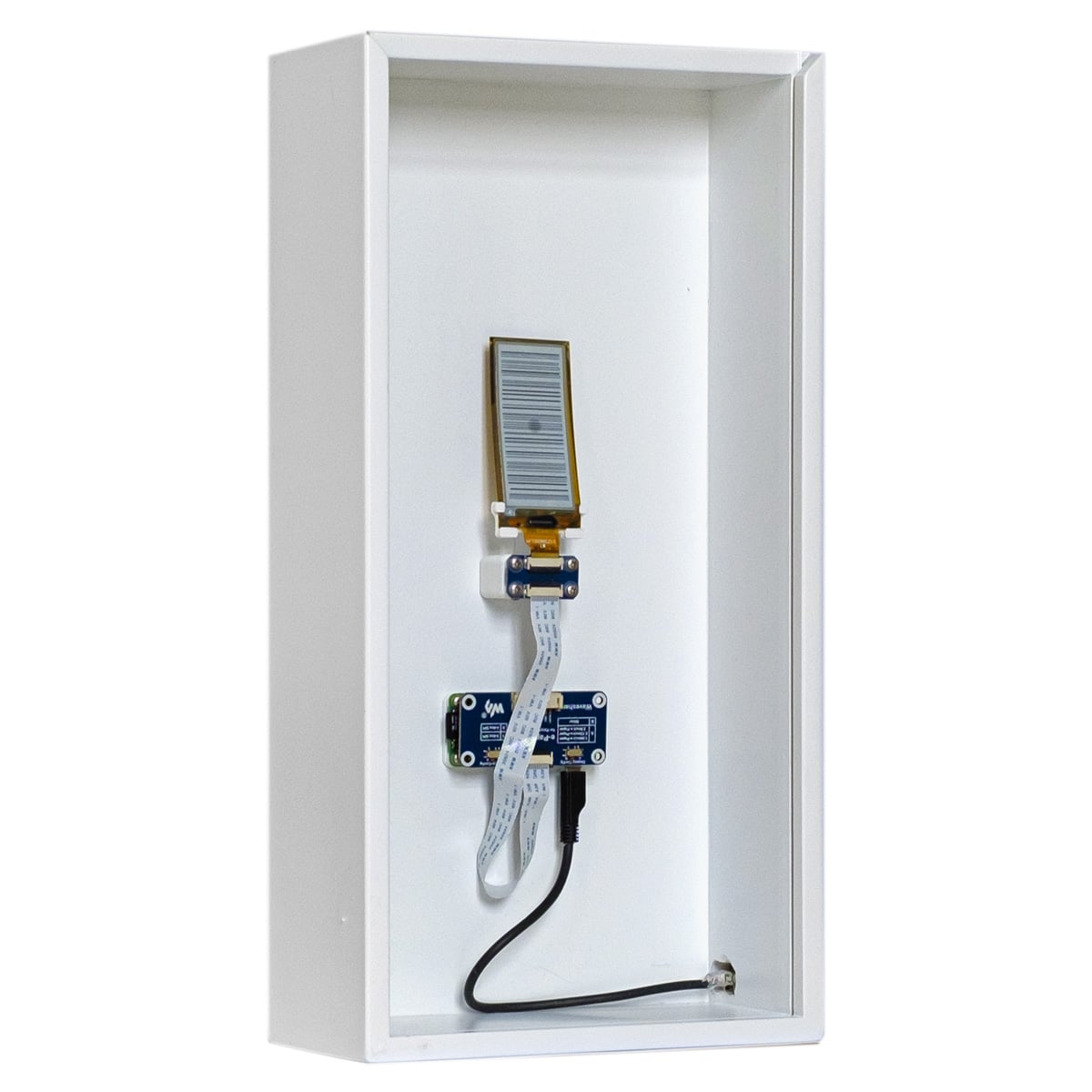 Distribution
Leaf is part of the Herbarium Collection.