Post-digital lab at The Red House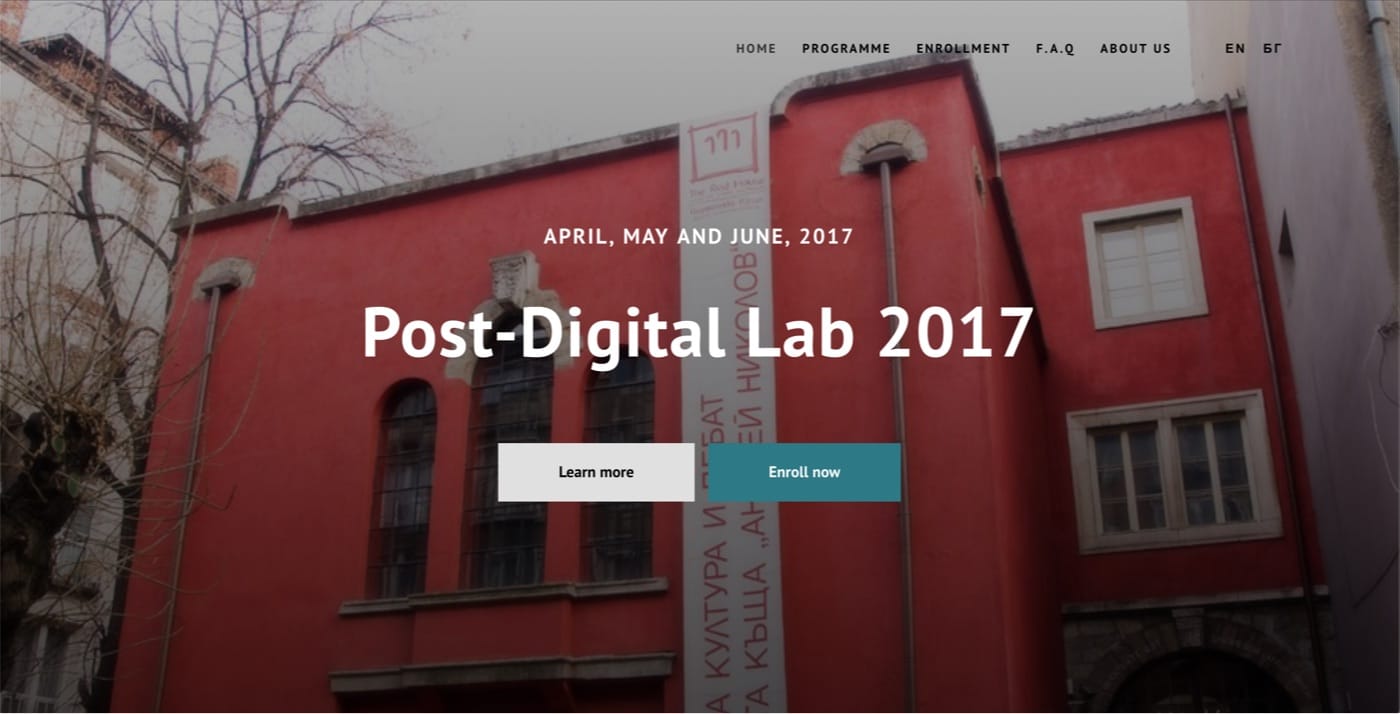 28 April 2017
From the project website (local copy (PNG)):
The Post-Digital Laboratory is a long-term project that aims to provide a platform and a community that will help Bulgarian artists and performers explore the use of digital technology in their work.
We do this by holding public presentations, providing courses and workshops, as well as stimulating the creation and presentation of new work through active mentoring and a presentation programme.
The laboratory will have a different topic each year. For 2017, the topic is the use of video in various artistic contexts.
The post-digital lab is organised and curated by Rene Beekman, in collaboration with The Red House Centre for Culture and Debate.
Workshops in 2017 were led by Albena Baeva, HC Gilje and Momchil Alexiev.