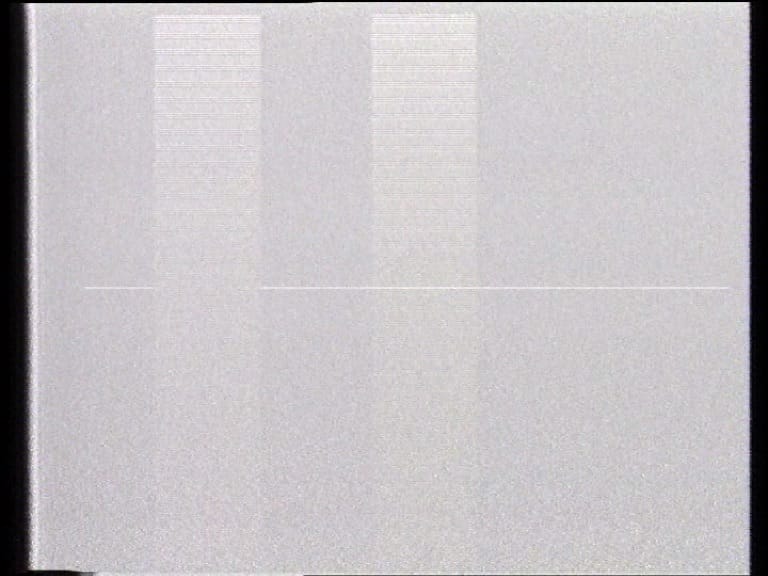 Illud Tempus
1991

"We understand the phenomenon of time not only through the concrete axiom of the ticking of the 24-hour clock, but also from the more abstract experience of the passing of life and objects. Time as movement in eternity. For René Beekman, time is both his subject matter and his means of expression. He concentrates on the passing of time, as experienced through the movement of images and sound. The abstraction of Illud Tempus elicits a sense of time which is not a story referring to the outside world, rather it is an inner event. It is as if he wants to go further than the retina's superficial perception, by penetrating and lingering in the mind beyond. Beekman works with the video image's smallest unit of time, the 'field', and has developed his own 'single-field editing-technique' which he applies to computer animated images and fused camera images. Minute changes take place on a white surface: the image simultaneously moves forwards and backwards. Stripes appear, a delicate pattern of lines looms up, the image rotates, flickers and vibrates. The booming, abstract background sound assumes a natural relation with the image. You could almost watch the rest of Illud Tempus with your eyes closed." – Source: LIMA catalogue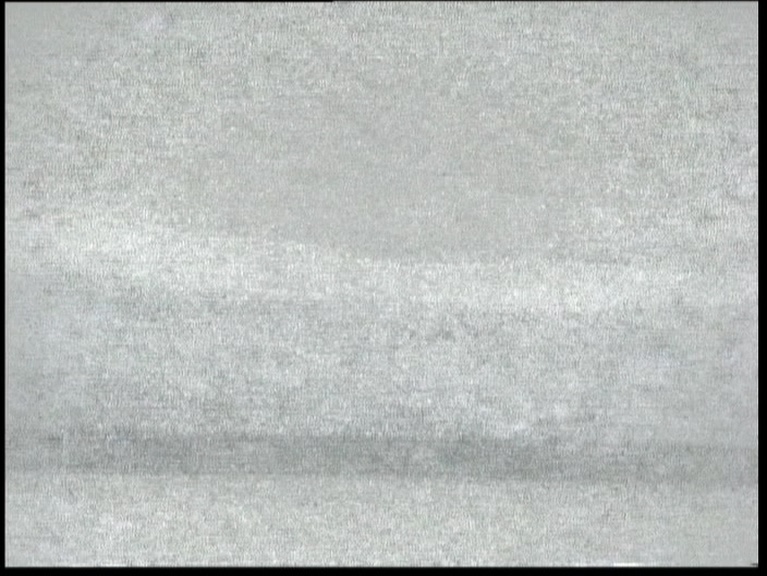 Illud Tempus is the moment in time before time started. This videotape is an electronic "memory" of that moment, a moment of unknown and unlimited possibilities.
Distribution
This title is available for exhibitions, screenings, and institutional use through LIMA, Amsterdam and The Kitchen, New York.
Please visit the LIMA Online Catalogue or The Kitchen for further information.