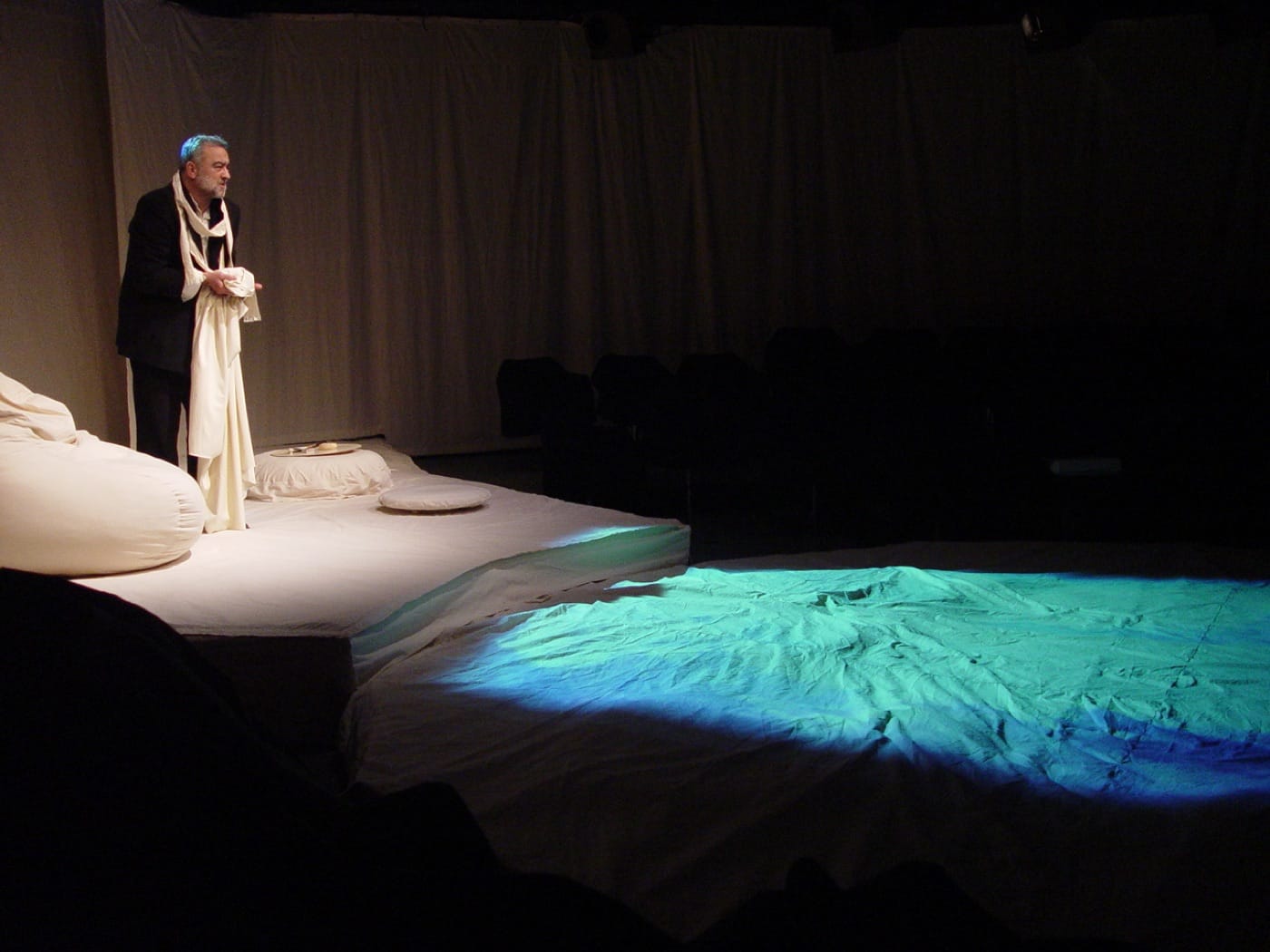 Monsieur ibrahim and the flowers of the koran
2004

Bulgarian-language theater production of Monsieur ibrahim and the flowers of the koran by Éric-Emmanuel Schmitt was produced in early 2004.
For this performance I created 2 videos; one ran as permanent backdrop on the stage, while the other was projected on the floor and walls behind the audience using a motor-controlled mirror. The projection and the mirror were controlled through custom Max/MSP software.
Team:
Actor: Marius Donkin
Director: Snejina Tankovska
Stage design: Toni Kondev
Interactive video: Rene Beekman
Composer: Sasho Mladenov
Mr. Ibrahim and the Flowers of the Koran - Theater registration from Rene Beekman on Vimeo.
The custom software
Custom software was written to control the second video projection and the angle and position of the motor-controlled mirror.
During part of the performance, the actor's movements were followed using a webcam. His movement were then translated into how the projected video moved.
This is a screenshot of the software interface: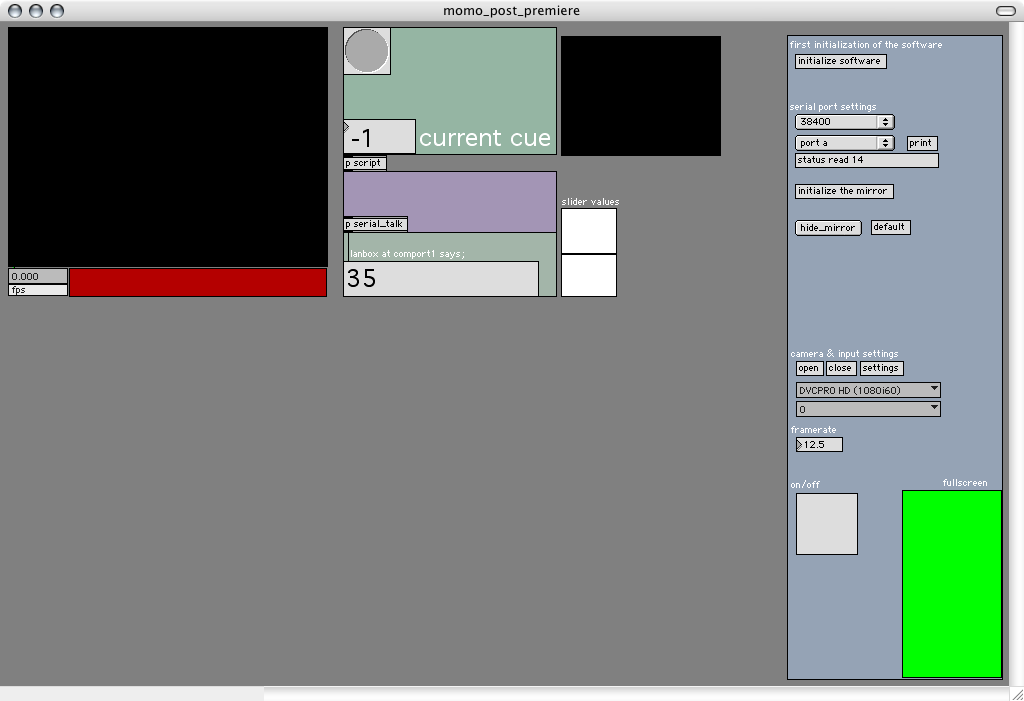 See also
More about the design of the interactive video and why, after only 3 months, the stagehands sabotaged the use of video in the performance can be found in this article (in Bulgarian) (local copy)