Presentation Technology Beyond Means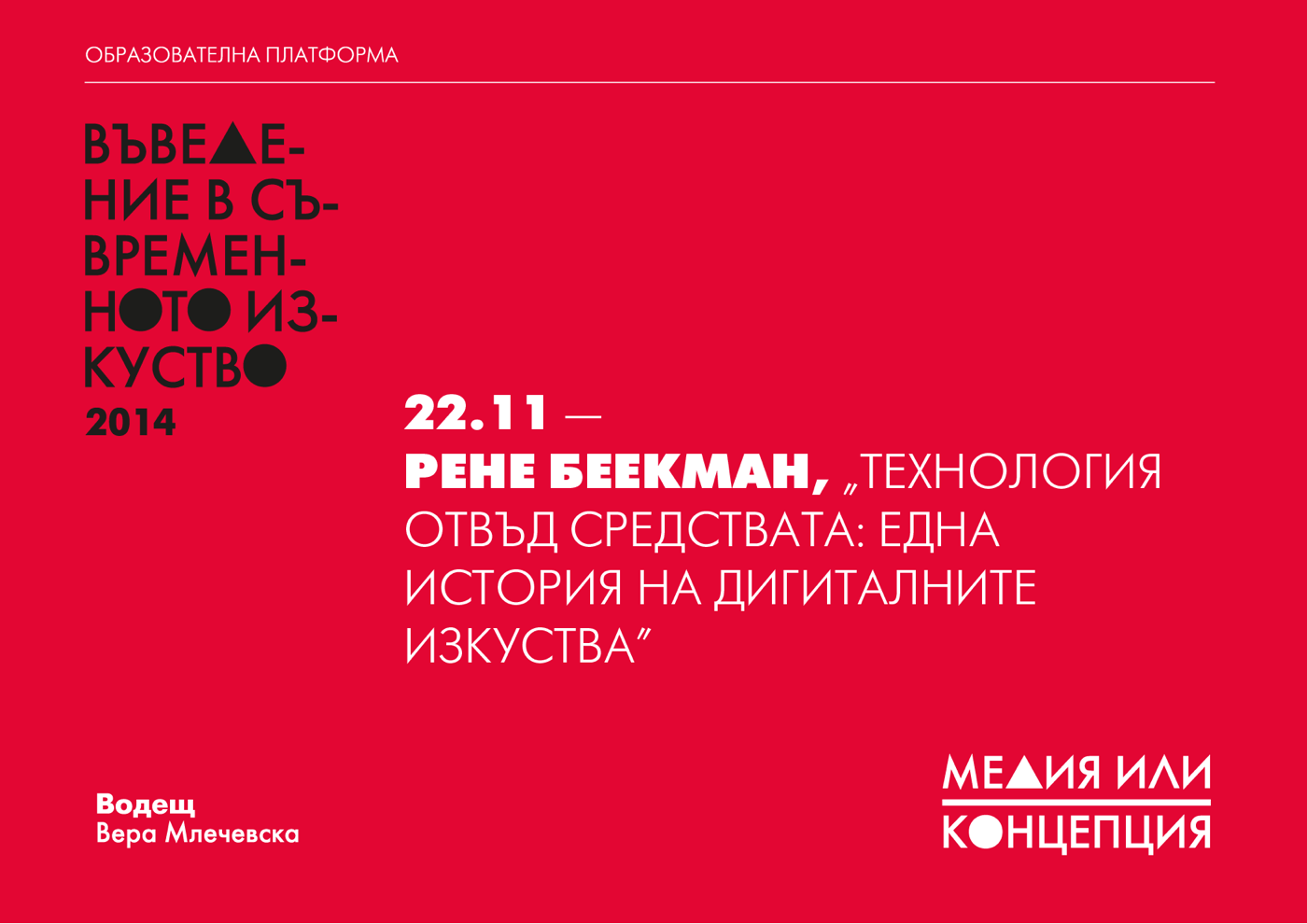 22 November 2014
At the invitation of the Open Arts Foundation and the Sariev Gallery, I did a public presentation entitled Technology Beyond Means.
The presentation took place in the framework of the Introduction to Contemporary Art series, where the title for the series this season was Medium or Concept.
Introduction to Contemporary Art is an educational program started in 2011 by the Open Arts Foundation and the Sariev Gallery of Plovdiv, developed in collaboration with the art critics and curators Svetlana Kuyumdjieva, Vessela Nozharova and Vera Mlechevska. The program's mission is to create context and understanding of contemporary art in Bulgaria. Its activities have included a specialized educational course, open lectures, artist talks, as well as other forms. - Project website (local copy)
The curator of the series, Vera Mlechevska, had suggested an "introduction to digital art" as a topic. Given that much of the local understanding of what media art is that the medium equates the art form — meaning, if it is made with video, that means it is video-art, if it uses computers, that means it is digital art — I decided to focus on examples of media art that violate this rule.
The presentation was held at the Sofia City Art Gallery on November 22.
Photos